I found something on Pinterest today while I was in the waiting room during my husbands surgery. I made them tonight and they are amazing I call them my Easy Crescent Pizza Bites. If you are going to feed alot of people, you need more ingredients! :)
You need :
12 Pack of Sargento Mozzarella String Cheese
Pepperoni ( 1 pack is fine but 2 if you eat while you cook like I do hehehe)
Pizza sauce of your liking!
2 Crescent Rolls ( or 1 if it is just for you)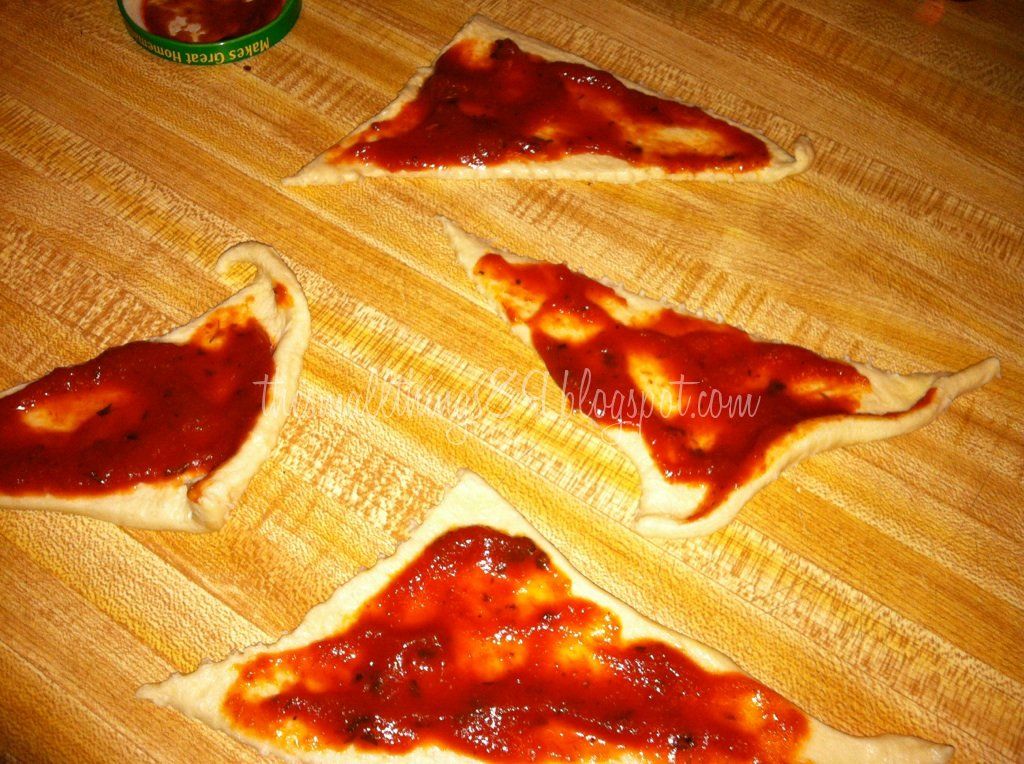 PREHEAT your oven to the temperature on the crescent roll package. Mine was 375*.
There are 8 rolls per package. Roll it out and tear the triangles apart. Lay flat and spread some Pizza sauce on them.
Cut string cheese into 3 pieces and put one piece on the roll, add the pepperoni on top, You can add the pepperoni first if you wish, as well as more cheese to your liking.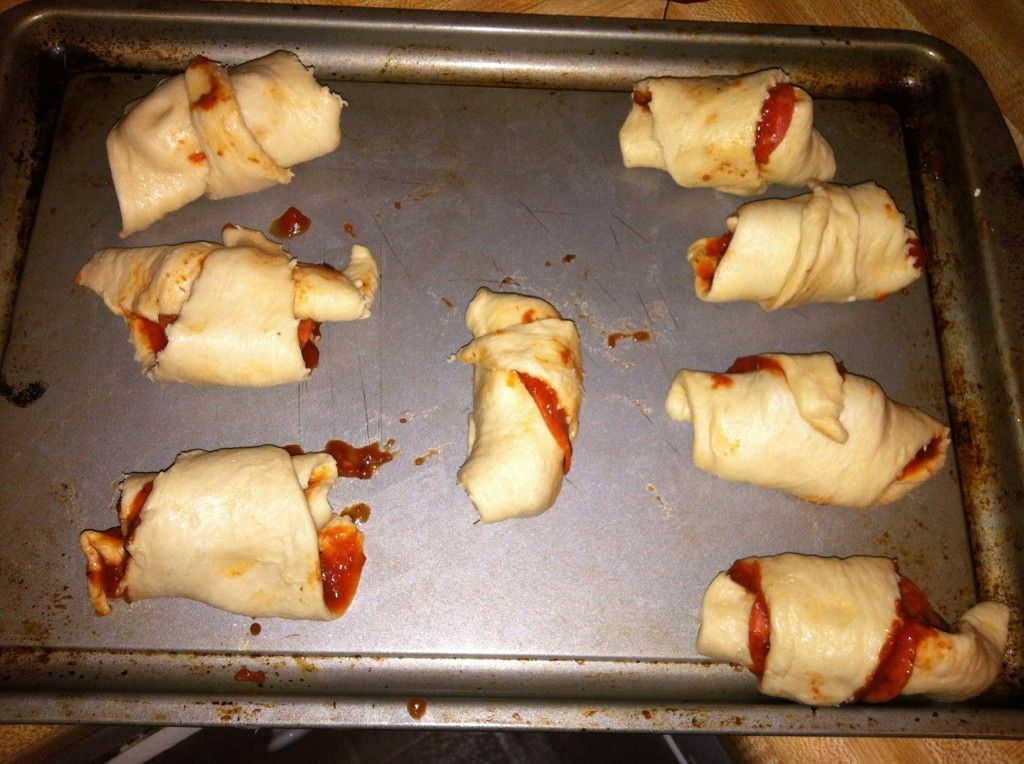 Roll them all starting from the largest part, as directed on the crescent roll package. ( Excuse my old pan, I cook a lot with it!) Place them on your pan.
Place in the oven on 375 for 10 minutes.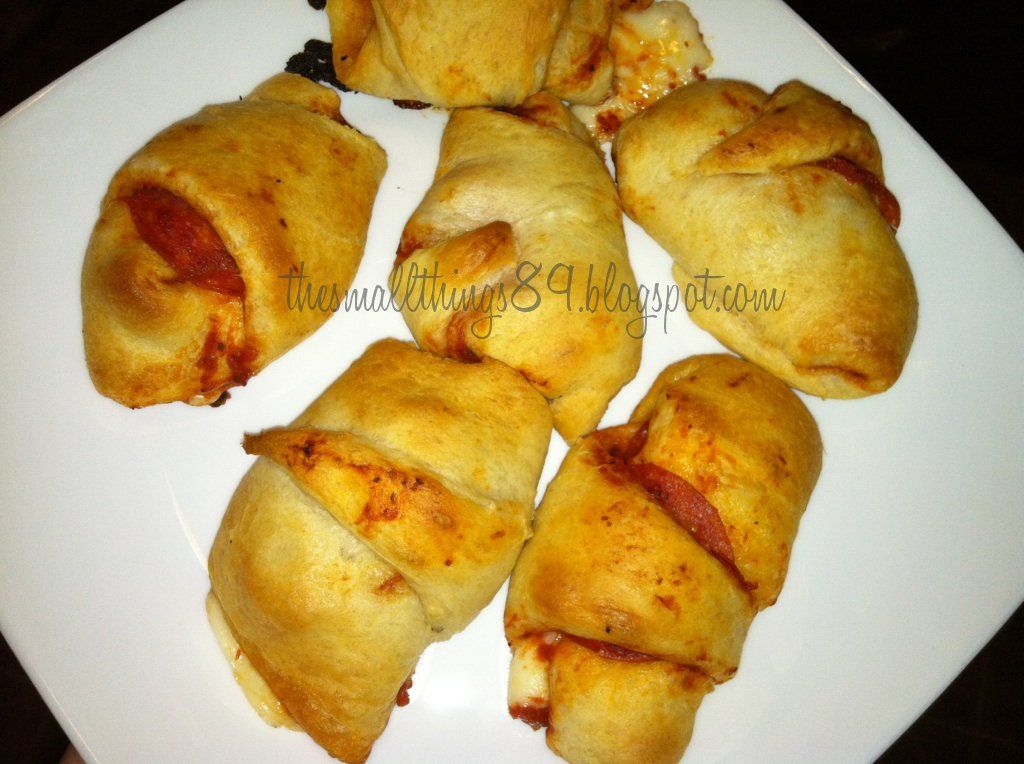 When they are done DIG IN!! They will be golden and delicious!
These are perfect for any occasion. Football season is here so this is a great idea for everyone too!!! Let me know if you try them! Next time, I plan on cooking sausage and adding some in them too! :) Cooking this was so easy! Next time, I will fill crescent rolls with Nutella and Bananas! Mmmm!