Mind Candy
has announced TWO Brand New
Moshi Monsters™
Game titles!! They are the creators of Moshi Monsters™! You can read more about the release in the scroll-bar below!
San Francisco, CA - August 13, 2012 - Mind Candy, the entertainment
company behind global phenomenon Moshi Monsters™ and global mobile social
gaming company, GREE, have today confirmed details of two debut Moshi
Monsters mobile game titles to be launched as part of their partnership,
announced May. Moshi fans everywhere will be able to get their hands on
Moshi Monsters™ Village and Moshi Monsters™: Lost Islands, on mobile
beginning Fall 2012.

Moshi Monsters™ Village is an amazing new 3D style game allowing players
to design their very own town in Pawberry Fields, with help from Dewy at
the DIY store. This popular family favorite game style also takes fans on
a quest to rescue Moshlings captured by the evil Dr. Strangeglove by
playing a number of fun mini games!

Mind Candy and GREE are also set to launch Moshi Monsters™: Lost Islands,
a vibrant new card collection and puzzle game packed with all the fun and
charm of the world famous Moshi Monsters brand. Fans can combine cards,
build best decks corresponding to various situations and play puzzle style
mini games. Players can also collect cute Moshlings cards as well as Moshi
characters while exploring uncharted regions and discover mysterious new
islands.

Michael Acton Smith, CEO and Founder of Mind Candy commented: "We are
hugely excited to announce the launch of these two titles following our
partnership with GREE."

Tsuyoshi Tanaka, Executive Director, GREE Inc, and Studio Head of GREE UK,
Ltd. said, "Having the Moshi Monsters brand within our line-up underlines
our commitment to delivering great family friendly content direct to the
consumer. Moshi Monsters is a hugely popular and successful global brand.
We are very honored to be working with the team at Mind Candy to release
these titles from the Moshi Monsters stable."
About Moshi Monsters™
With 65 million registered users in 150 territories worldwide, Moshi Monsters - the online world of adoptable pet monsters - has become a global phenomenon.
Users choose from one of six virtual pet monsters that they can create, name and nurture. Once their pet has been customised, players can navigate their way around Monstro City, taking the daily puzzle challenge to earn 'Rox' (virtual currency), playing games, solving Super Moshi Missions, personalising their room, showing off their artwork, reading stories and communicating with friends in a safe environment.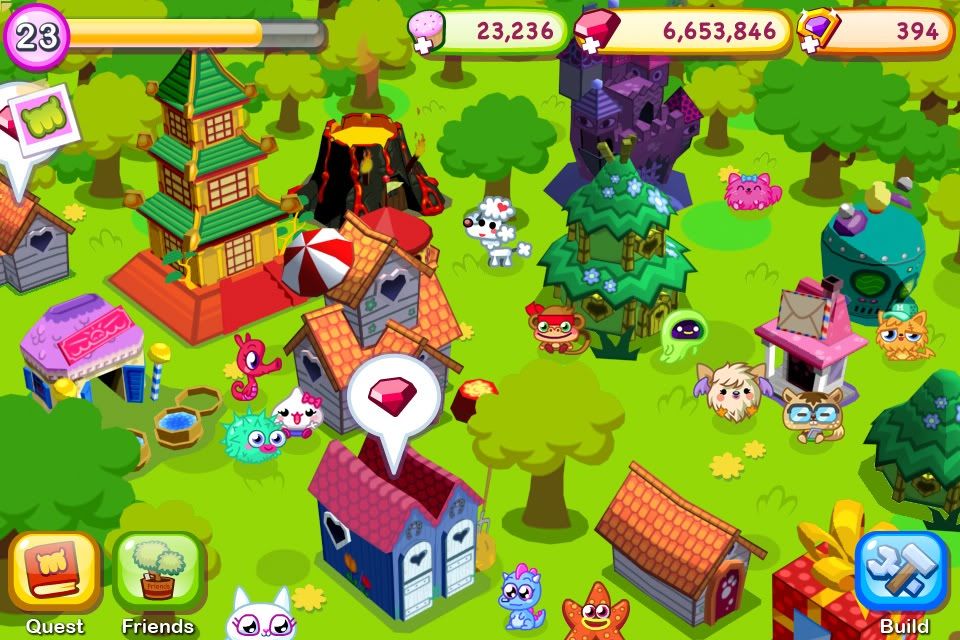 Following its huge online success, Moshi Monsters has expanded into the real world with an array of physical products including a best-selling DS video game, a top five music album, books, membership cards, trading cards and much more. For more information visit
www.moshimonsters.com
I don't know about you but my oldest daughter will absolutely love these games. I cannot wait for them to come out! Stay tuned!Follow
Mind Candy
and
Moshi Monsters
on Twitter to stay updated on things too! Pssst, They are on Facebook Too! (
Mind Candy
and
Moshi Monsters
).