I wanted to show you all a few cute nail designs for beginners. It is honestly fairly easy to do!
Making flowers with nail polish has got to be the easiest thing ever. If you do not have a nail art dotting pen, the end of a bobby pin works too! Please excuse my fake finger. It is easier to use it to practice on!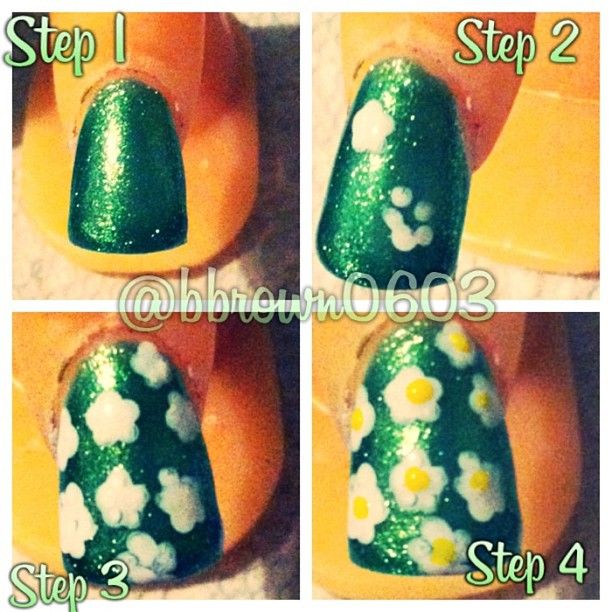 Flower Nails
Step 1- Apply your base coat and let dry! Step 2- Take the dotting tool and make 5 dots as is.. Step 3- Fill in and combine those dots. Step 4- Apply a dot of color in the center to finish your easy flower and enjoy! You can use any colors. Or make more than one different colored flower too!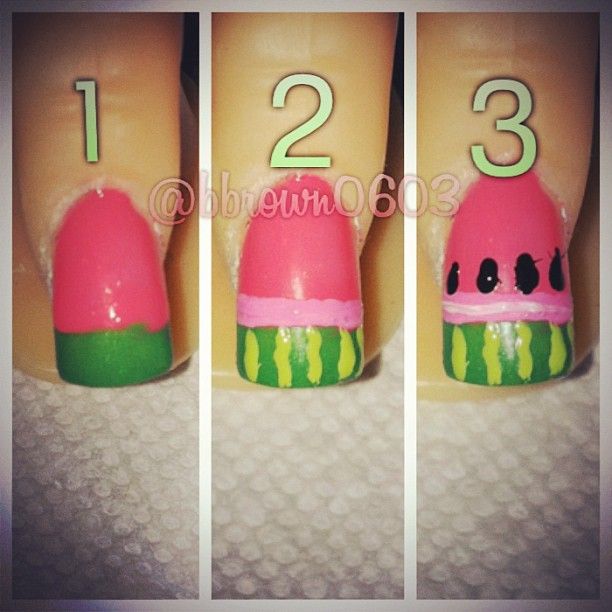 Watermelon Nails
The watermelon nails are very easy too. Just apply two colors. Put the pink first. Let it dry then add the green on the bottom. After it dries add your light pink line and lime green lines for the watermelon. Use your dotting tool for the seeds and enjoy your summer nails!
This one is more for people that have a steady hand or are a bit more advanced.
Peacock Nails
For this one I chose black polish and let it dry. I then used my nail pen and painted a slanted line. I then added a semi circle and added a bronze-gold color to the center. I then added a few half circles to the "stick" of the feather and used my pen to make them more realistic. After it dried I added the pink and the glitter. =)
I hope you continue to enjoy me sharing my nail art with you! Be sure to follow me on Instagram!